ExamSoft Account Activation
ExamSoft Account Activation
Some assessments will be conducted through the ExamSoft system. Please follow the instructions to complete the registration.
Apple and Microsoft are both scheduled to release their new operating system this fall. Please restrain from upgrading to the new OS until further notice because these will NOT be supported by ExamSoft immediately. 
Windows users: Windows security updates must be installed at least the day before taking the exam.
Account Activation and Registration
Reset your password
Under Exam Takers, click "Lost Student ID or Password"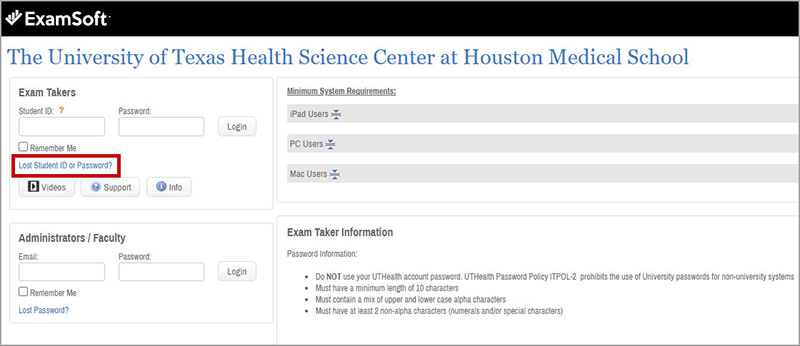 Enter your UTHealth ID (i.e. jdoe2) or Email address. You will get a reset link sent though your UTHealth Email. For security reason, please do not use your UTHealth password.
Watch the Examplify training video and register your account on your MSIT approved laptop
Go back to the Examplify tab and watch the training video.
MSIT should have already installed Examplify on your computer, if not, click Download to install Examplify.
Launch Examplify,

Follow the onscreen instructions, and enter our Institution ID – uthmed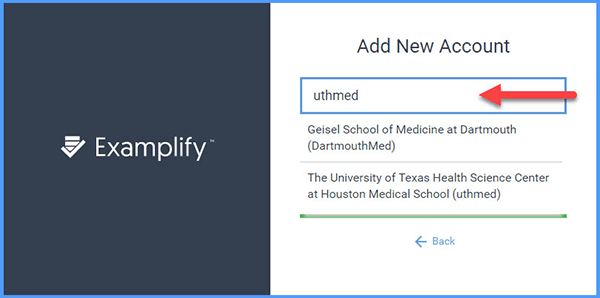 Select our school and click Next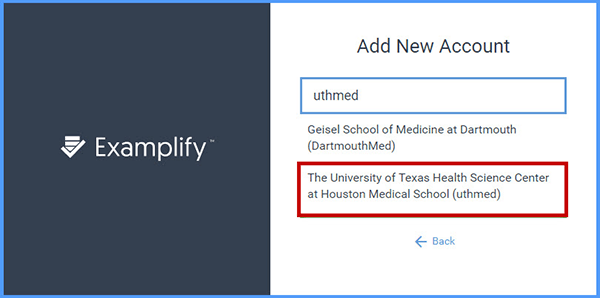 Enter your username and newly updated password
Click Sign In
Download, complete and upload the Sample ExamSoft Exam. Password: password2022
You must receive the "Green Screen" to confirm you have successfully uploaded the exam
Additional Notes:
Notify us through ServiceNow for computer malfunction at least the day before the exam
Any attempt to disable or tamper with the security features Examplify will be considered a violation of the student honor code
Support