one45 Instructions
one45 Instructions
One45 is the place students see schedules, view grades, evaluate modules, and log duty hours, clinical skills, and patient encounters.
Log in at https://one45.uth.tmc.edu (Links to an external site.) with your UTHealth username and password.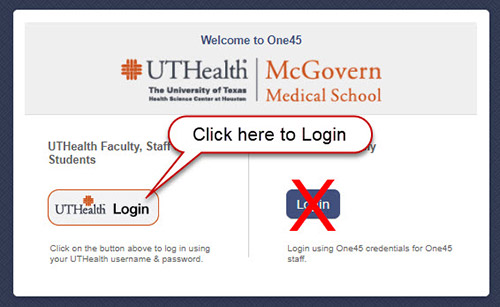 Any items outstanding will appear on your To Dos list along with links to various options.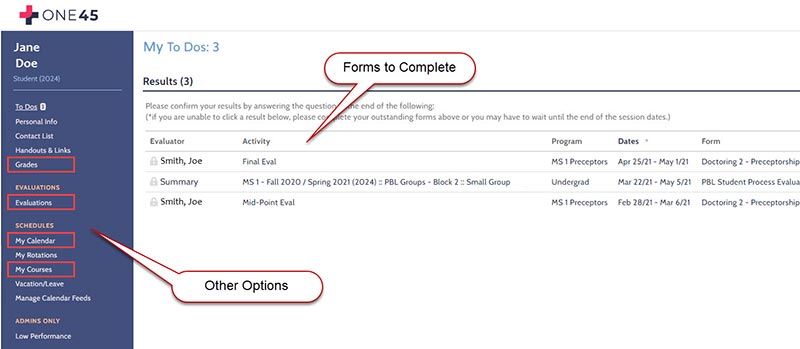 Forms to Complete – this links to any evaluations assigned to you and will automatically appear on your To Dos list. The target, module, and contact person will be listed for each evaluation form.
My Calendar – this links to a calendar view of the official class schedule.
My Courses – this provides a list of all modules in which you are currently enrolled. Click on course for a list view of all sessions in that course.

Grades – displayed for each course where grades have been posted. MS1 & MS2 only
Evaluations – this is where you will see completed evaluations.