Webex Presenting from your Personal Room
Go to UTHealth Webex at https://uthealth.webex.com/ > click on Sign In
Note: You must sign in to Webex at the above URL for your private room to be set up.

On the next screen enter your UTHealth email > click the Next button > then enter your Password.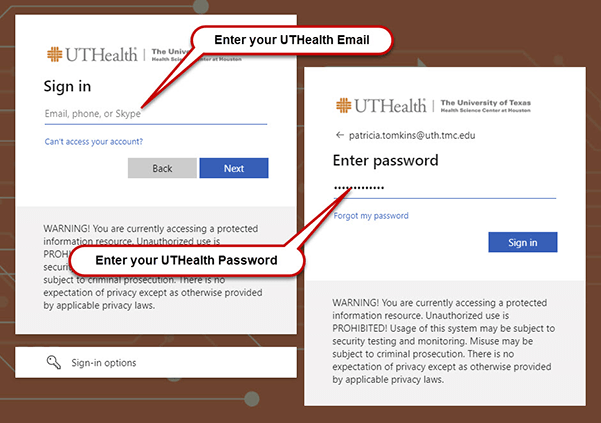 From you home screen under your personal room click on Start a Meeting.

The meeting screen will open, select your desired devices for audio and video > click on Start Meeting.

From the Webex Meetings screen you can monitor the meeting.