Webex Set Up Your UTHealth Personal Room
Webex Set Up Your UTHealth Personal Room
Go to UTHealth Webex at https://uthealth.webex.com/ > click on Sign In
Note: You must sign in to Webex at the above URL for your private room to be set up.

On the next screen enter your UTHealth email > click the Next button > then enter your
Note: If you are asked to verify your email address just following the on screen directions.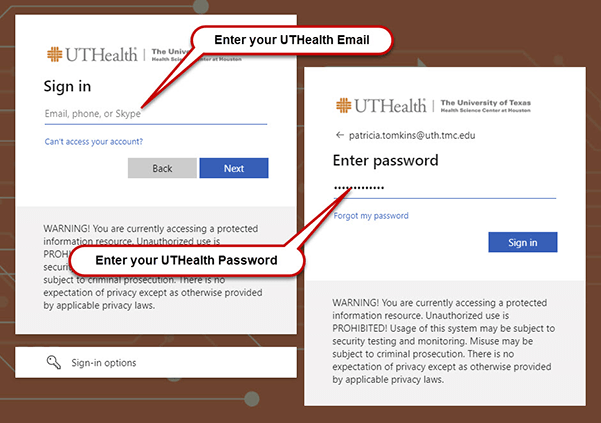 You will now see your Home screen. From this screen you can:
A.  Select More ways to Join to locate the meeting number for your personal room and other ways to call in.
B.  Start a Meeting – this will open your personal room immediately and allow others to join when they search for your room.
C.  Schedule a Meeting to take place in your personal room at a later time.
D.  Use the Search bar at the top to find personal rooms for other students, faculty, and staff.