UTH-Share Login Remotely
UTH-Share Login Remotely
Login to UTH-Share Drive from outside the University Intranet
Open an internet browser (Google Chrome is recommended) and log out of any personal gmail or google accounts.
Go to: http://drive.google.com/
Enter your UTH-Share username (username@uth.edu, i.e. jwillson3@uth.edu) in the email or phone box then click next.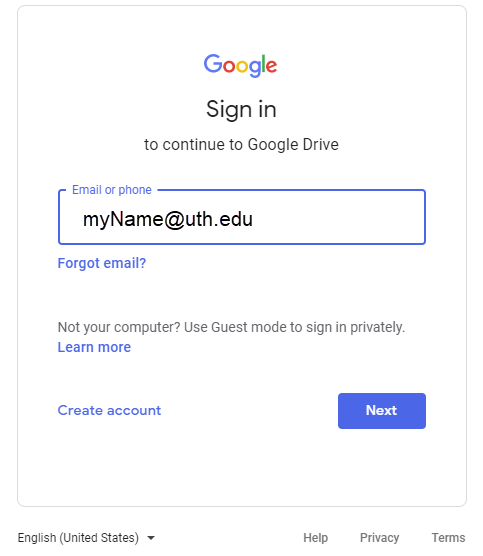 This will take you to the UTH login screen. Log in with your UTHealth credentials.
Follow the instructions on the next screen for Duo Two Factor Authentication.
Your UTH-Share drive will open.