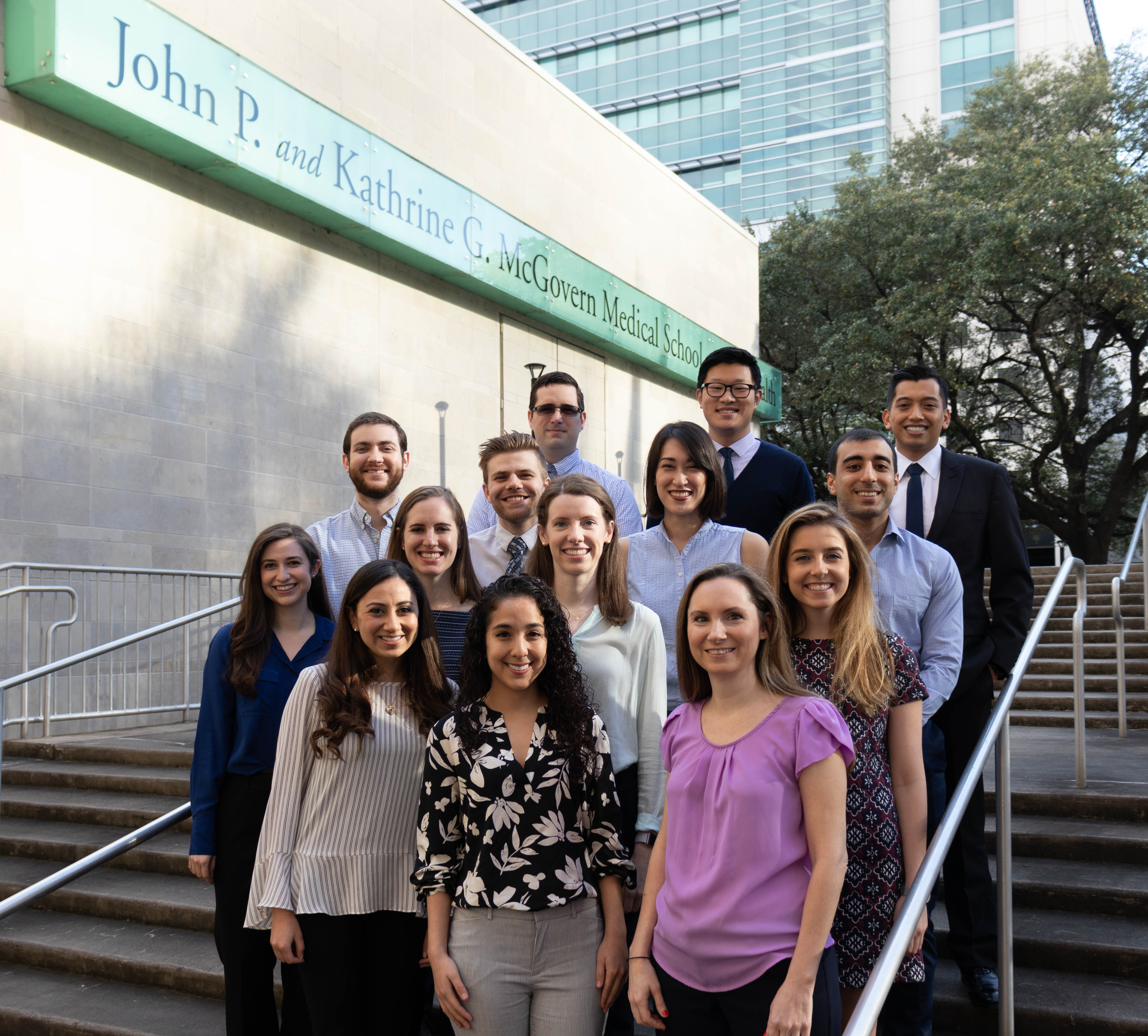 What is SCoPE?
SCoPE is the Student Committee on Professionalism and Ethics. The committee is comprised of six students from each class MS 2-4, whose purpose is to promote a culture of professionalism and ethics at McGovern Medical School. Follow us on Instagram to learn more about our efforts and our members
Mission of SCoPE
To promote the learning of the practice of medicine beyond medical knowledge to embrace the foundational ideals of physician professionalism and integrity, and to encourage respect and compassion for our future patients, colleagues, and ourselves.
What Does SCoPE Do?
SCoPE has three main objectives:
Weigh in on misconduct cases in the realm of professionalism and ethics.
Act as confidential sounding board for students on issues of ethics and professionalism
Develop student-led initiatives to promote professional identity development
SCoPE recently developed a school-wide definition on professionalism to serve as a common framework for teaching and practicing professionalism at all levels of medical education.
What are our Current Initiatives?
Initiatives to promote professional identity development include:
National guest lecturers on medical professionalism
Excellence in Ethics and Professionalism Award
Class presentations on ethics and professionalism
Research on student professionalism and medical school culture
Recognize a Student
Nominate a fellow student who represents the essence of professionalism and ethics that you feel should be embodied at McGovern Medical school for the Excellence in Ethics and Professionalism Award. Please note the Excellence in Ethics and Professional Award nomination process occurs once each semester.  Meet last semester's winners
Report Mistreatment
Have you experienced or witnessed student mistreatment? As outlined in the policy on Appropriate Student Treatment, reports of abuse or mistreatment may be made to the Associate Dean for Admissions and Student Affairs, directly through the MMS Student Mistreatment Hotline (1-833-717-0809 for English or 1-800-216-1288 for Spanish), to the UTHealth Human Resources Department, or to the UTHealth Compliance Hotline (1-888-472-9868). Both Hotlines permit anonymous reports and complaints.
Both the MMS Student Mistreatment Hotline and the Compliance Report website allow for anonymous reporting of concerns. Click here to learn more about anonymous reporting and the definition of mistreatment.
Anonymously Report Student Mistreatment
Not sure if you experienced or witnessed mistreatment but feel like someone should be aware? Would you like to recognize a student for outstanding professionalism?
Submit a Professionalism Commendation or Concern Form
Concerns and Suggestions
Submit your concerns and/or suggestions by completing and submitting our Concerns and Suggestions Form.
Apply to be a Member of SCoPE
In order to be eligible, you must be a second-year student in good academic standing. Information for the upcoming application process for the Class of 2024 will be sent out in late summer 2020.
Members
Class of 2023
Class of 2024