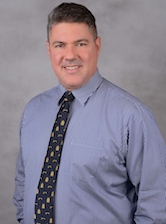 Davide Cattano, MD, PhD, FASA, CMQ
Professor
Adjunct Professor, Department of Otorhinolaryngology
Medical Director, Anesthesia Clinic
Adjunct Professor, School of Dentistry at UTHealth
Service Chief, Head and Neck Anesthesia, Memorial Hermann - TMC
Adjunct Faculty, AA MS Program, CWRU
Education
Faculty of Medicine and Surgery Universita Campus Bio Medico of Rome

Doctor of Medicine, 1993-1999

Medical School University of Pisa

Anesthesiology, Pain and Intensive Care Residency Program, 1999-2003

University of Pisa-Department of Human Morphology and Applied Biology School of Medicine

Doctor of Philosophy, 2004-2006
Areas of Interest
Research Interests
Current Non-Funded Research
1. Co-PI: Utility of Blood Type and Screen for Surgical Planning in Laparoscopic Sterilization. HSC-MS-15-0903
2. PI:  Safety Implications of Patients Receiving Preoperative Antiplatelet Therapy With Clopidgrel and/or Aspirin:  Investigation of Thrombolastograph Platelet Mapping to Objectively Assess Platelet Inhibition and Subsequent Use to Guide Individual Patient Management. HSC-MS-06-0329.
3. Co-PI:Functional Fibrinogen In Pediatric Patients Undergoing Cardiopulmonary Bypass.
HSC-MS-13-0647.
4. Co-PI: Effect of Dabigatran on Coagulation as measured by the Thrombolastograph (TEG). HSC-MS-12-0732.
5. Co-PI: Use of the Thrombolastograph (TEG) Top Assess Anticoagulation Effect of Coumadin. HSC-MS-04-061.
6. Co-PI: Anticipation of the Difficult Airway: The Preoperative Airway Assessment Form As An Educational and Quality Improvement Tool.HSC-MS-07-0144 (past grant phase, active analysis)
7. PI (UTHSC): Multicenter RCT STAGE: Comparative effectiveness of video laryngoscopy with the C-MAC D blade vs. the Glidescope in the predicted difficult airway:  A multi-centered randomized controlled trial. HSC-MS-12-0514(past grant phase, active analysis)
8. PI: A double blind, randomized, placebo-controlled study to investigate the effectiveness of IV Acetaminophen administered during functional endoscopic sinus surgery in reducing the use of opiates to treat postoperative pain. Cadence pharm. 94,500.00 $ HSC-MS-12-0111 (past grant phase, active analysis)
Publications
ABSTRACTS
1. Cattano, D., Cai, C., and Wojtczak, JA.: Airway dimensions: external landmarks and internal structures comparison. Anesthesiology 2015: A2055.
2. Katsiampoura, A., Killoran, P.V., Rane, M.N., Hagberg, C.A., and Cattano, D.: Comparison between preoperative clinic, phone assessment and no assessment: Extent and causes of surgical cancellations. Anesthesiology 2015, A2110.
3. Cattano, D,, Graham, R,, Mullalym A,, Melton, R., Green, T., and Hagberg, C.A.: In-hospital airway management: OOORAM and anesthesiology-directed airway program for respiratory therapists. Anesthesiology 2015: A2182
4. Wojtczak, J.A., and Cattano, D.: Echogenic endotracheal tubes and laryngeal mask airways: a reality? Anesthesiology 2015: A3021
5. Cattano, D,, Faramarz, A., Tyler, M., Cai, C., Kain, J., Hagberg, C.A, Fakhri, S., Citardi, M., and Luong, A.: Analgesic effectiveness of preemptive iv acetaminophen (IVAPAP) Following functional endoscopic sinus surgery (FESS) for chronic rhino-sinusitis (CRS): A randomized controlled trial. Anesthesiology 2015: A4013
Books:
1. Cattano, D. Propofol induced neuroapoptosis in the developing mouse brain. Monograph book on anesthesia induced neuroapoptosis by propofol. VDM Verlag Dr Muller Aktiengesellschaft & Co. KG. ISBN 978-3-639-14579-3, May 2009.