Residency Program
Welcome to the Department of Anesthesiology residency program at McGovern Medical School at UTHealth where our goal is to demonstrate excellence through innovative education, clinical training, and research. The Department of Anesthesiology is a comprehensive residency program situated in the world's largest medical center. Our residents train at some of the nation's leading institutions including The University of Texas MD Anderson Cancer Center, Texas Children's Hospital, Houston Methodist, Harris Health System's Lyndon B. Johnson Hospital, and Memorial Hermann-Texas Medical Center. Currently, we have 30 residents per class in the intern to CA-3 years, and fellowship opportunities in numerous subspecialties.
The excellence of any educational institution is determined by the caliber of its faculty and the rigors of its clinical training. With our positioning, we afford our residents unparalleled access to renowned hospital systems with a diversity of learning environments, pathology, and index cases. Additionally, our faculty and adjunct faculty are nationally recognized for their dedication to research, education, and clinical training. We are well known for our heart failure and transplant services (including liver, kidney, lung and heart), orthopedic anesthesia, and neuroanesthesia. Additionally, we are the nation's busiest trauma center and one of only two Level 1 trauma centers in Houston.  In 2021, Memorial Hermann Hospital celebrated the opening of our brand new Sarofim Pavilion. This serves as the trauma portion of Memorial Hermann Hospital and includes 48 adult and pediatric operating rooms as well as the only comprehensive burn center in the city. This diversity of experience, coupled with robust didactics and innovative simulation, produces capable, board-certified, well-rounded anesthesiologists that are ready to become future leaders in health care and patient safety.
I graduated from this residency program in 2015, completed a fellowship in Adult Cardiothoracic Anesthesiology in 2017, and served in the role of Assistant Program Director for the three years.  On January 1, 2020, I was appointed to the position of Residency Program Director.  I sought out and accepted this role because of my desire to educate, mentor, and mold future anesthesiologists.  With the support of the assistant program directors, we strive to seek ways to continually improve our resident's experience both inside the operating room and outside the hospital.   The chief residents, individual class representatives, and the residency office meet on a regular basis to dialogue and seek out room for improvement. Examples of this in the last six months include strengthening our mentoring/mentee groups, revamped resident case review conferences, increased individual resident education fund, and implementation of Health and Personal Wellness Days.  I view my roles as program director as serving as a mentor for residents, being a voice and advocate for each individual resident, and implementing changes to the program based on resident feedback.  Feedback of our residents is paramount in shaping our program.
It has truly been my joy and honor to serve as residency program director for the past four years.  I look forward to continuing in this role and helping to guide you in your training. I would like to thank you for taking the time to read this message and the time it takes to explore our website.  I hope I have the opportunity to meet you during the upcoming interview season.  Please feel free to reach out to me via e-mail with any questions.
---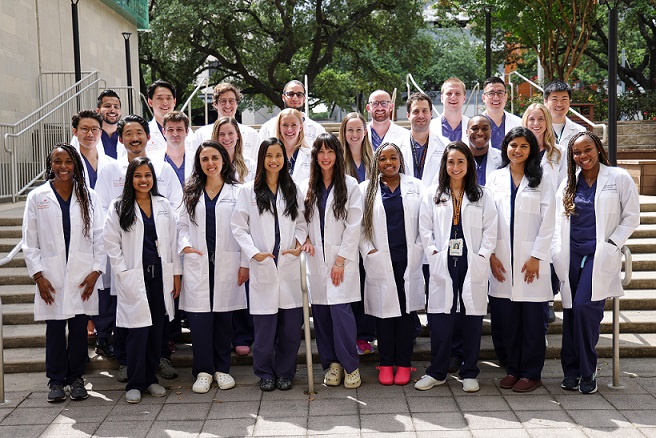 Anesthesiology Residency Class of 2022-2023