FATE Course Overview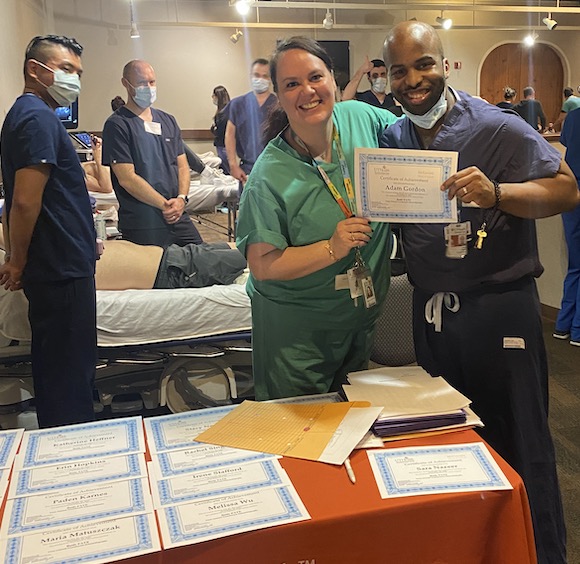 Focused Assessed Transthoracic Echocardiography (FATE) is a focused cardiac exam that can be learned quickly and applied in all clinical scenarios.
Transthoracic echocardiography (TTE) is a tool commonly used by cardiologists to answer complex clinical questions regarding a patient's cardiovascular health. It has been shown to be a beneficial clinical tool for evaluating patients in the perioperative setting (preoperative assessment, intraoperative and postoperative management), as well as a supplement to the clinical exam when attempting to optimize cardiopulmonary resuscitation.
Upcoming Dates:
Thursday, March 09, 2023 (BASIC)
Friday, March 10, 2023 (ADVANCED)*
*Please note that a minimum of 6 months must have elapsed between completion of the FATE Basic Course and when you take the FATE Advanced Course.
Basic FATE Fee: $1,200 per person (includes breakfast, lunch, and educational materials)
Advanced FATE Fee: $1,800 per person (includes breakfast, lunch, and educational materials)
Click here to register.
CME Credit: 6 hours/course
Cancellation/Refund Policy:
We have the right to cancel the course. In the event of cancellation, all participants will be informed, and every effort will be made to reschedule. If the course is cancelled, the participant will receive a full refund of the registration fee.
For questions or more information, contact Shayla Nguyen (Shayla.N.Nguyen@uth.tmc.edu).