Dual Cardiothoracic/Critical Care Fellowship Track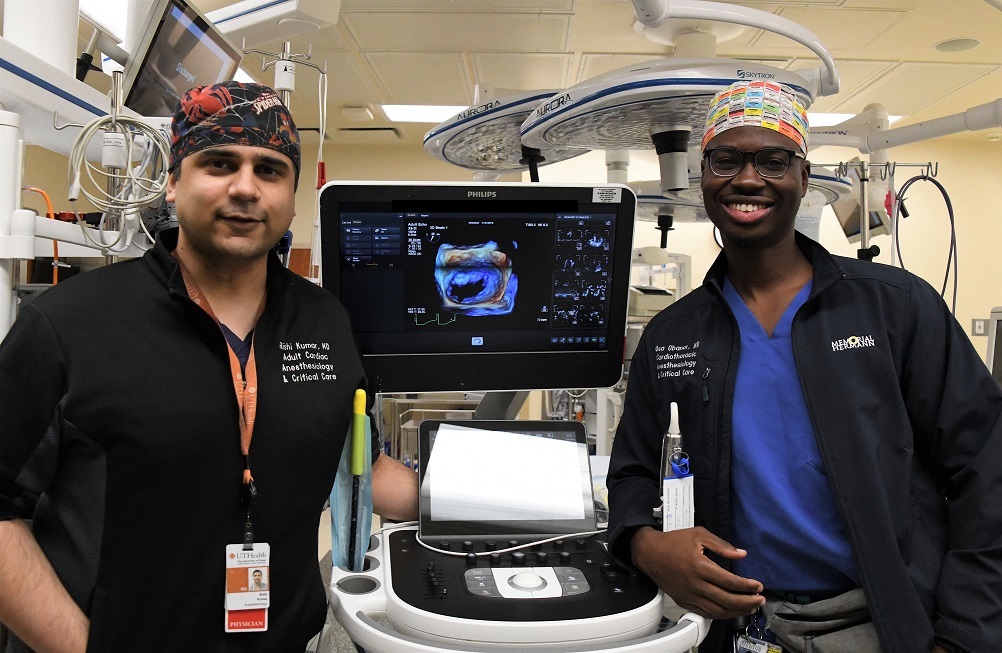 Application Process:
Adult Cardiothoracic Anesthesiology (ACTA) and Critical Care Anesthesiology (CCA) are two separate fellowship matches established in 2012 and 2013, respectively, through the San Francisco Match (SF Match). There currently is no way for applicants to apply directly to a combined program. As such, existing programs provide "tracks" for applicants interested in completing both fellowships over 24 months in sequential order (CCA followed by ACTA or vice versa).
CCA and ACTA have an exemption process whereby internal applicants or applicants making a commitment to come to the institution for more than one year (e.g. the combined fellowship track) can accept an offer for both fellowships simultaneously before the SF Match. Upon accepting such a position, both the program and applicant complete an exception agreement and still participate in the SF Match ranking process. Read more regarding information for dual fellowship training and the match exception process: https://socca.org/fellowships-overview/ and https://scahq.org/fellowships-and-career-development/sf-match/
Learn more about the Adult Cardiothoracic Anesthesiology fellowship and Critical Care Anesthesiology fellowship at UTHealth – McGovern Medical School.
Instructions For Applicants:
Communication with the program coordinator is critical for the combined fellowship track applicant.
You only need to apply to one (either CCA or ACTA) through the SF Match's Central Application Service. Please make sure you mark the checkbox within the application indicating your interest in both fellowships.
We desire a recommendation letter from the residency program director, an ACTA faculty member, and a CCA faculty member. Inform your recommendation letter writers that you are applying for both fellowships.
The applicant's personal statement should convey why they are interested in combined ACTA and CCA training for both fellowship program directors to review.
Please fill out our combined fellowship track supplemental questionnaire (required).
Rishi Kumar, MD, FACC, CMQ
Program Director, Dual Cardiothoracic/Critical Care Anesthesiology Fellowship Program
Assistant Professor, Department Anesthesiology
Osamudiamen Obanor, MD
Associate Program Director, Dual Cardiothoracic/Critical Care Anesthesiology Fellowship Program
Assistant Professor, Department Anesthesiology