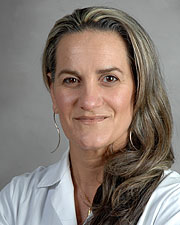 Professor
Director, Division of Neuroanesthesiology
Education
University of Milan

Doctor of Medicine, 1986-1993

Policlinic Hospital

Elective Internship in Critical Care Medicine, 1993-1994

State University of New York

Research Fellowship - Dept. of Anesthesiology, 1994-1996

Loyola University Medical Center

Rotating Internship, 1998-1999

Loyola University Medical Center

Anesthesiology Residency Program, 1999-2001

McGovern Medical School at UT Health

Anesthesiology Residency Program, 2002-2003
Areas of Interest
Research Interests
Active Research Projects
1. Co-PI Use of oral Aprepitant in the prevention of PONV following pineal cyst resection – A single center Retrospective Study.
2. Co-Investigator IRB: HSC-MS-12-0055 – The Opioid-Sparing and Analgesic Effects of   IV Acetaminophen in Craniotomy: A Prospective, Randomized, placebo-Controlled, Double-Blind Study". Funded by Cadence Pharmaceuticals.
3. Co-Investigator TEG Platelets Mapping in Patients Undergoing Carotid.
Publications
Abstracts
1. Maheshwari P, Artime C, Normand K, Ferrario L, Altamirano A, Aijazi H, Hagberg CA. Flexible Optical Intubation via the Ambu Aura-I versus Blind Intubation via the Single Use Intubation LMA – A Prospective Randomized Clinical Trial.  Society of Airway Management, 2013.
2. Ghebremicael S, Dabhade S, Ferrario L, Artime CA, Normand K, Vanga N. Incidence of postop nausea and vomiting in patients undergoing pineal cyst resection. Society of Neuroscience in Anesthesiology and Critical Care, 2016
3. Lima DS, Lofton EC; Ghebremichael S, Sridhar S, Vanga N, Ramirez-Chapman AL, Ferrario L. Anesthetic Management of Moyamoya Disease Revascularization Procedures. Society of Neuroscience in Anesthesiology and Critical Care, 2017
Articles in Peer-Reviewed Journals
1. Cattano D, Ferrario L, Patel CB, Maddukuri V, Melnikov V, Gumbert SD, Altamirano AV, Hagberg CA. Utilization of C-MAC videolaryngoscopy for direct and indirect assisted endotracheal intubation. J. Anesth Clin Sci.  2013 http://www.hoajonline.com/journals/pdf/2049-9752-2-7.pdf
2. Artime CA, Altamirano A, Normand KC, Ferrario L, Aijazi H, Cattano D, Hagberg CA. Flexible optical intubation via the Ambu Aura-i vs blind intubation via the single-use LMA Fastrach: a prospective randomized clinical trial. J Clin Anesth. 9(33):41-6, 2016