Mission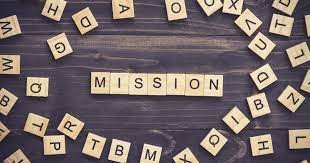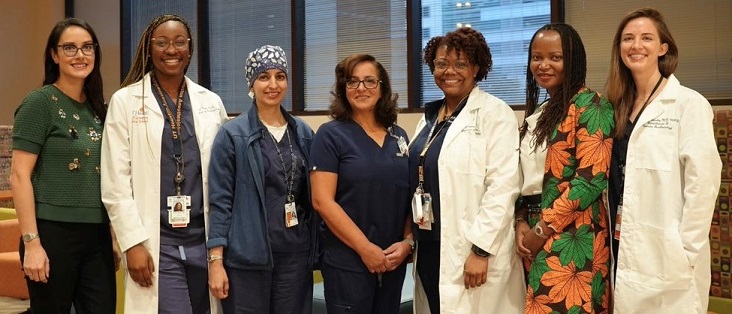 The mission of DEI Committee is to foster an inclusive community for trainees, faculty and staff where everyone feels like they belong, are engaged and productive.
It is also to create academic opportunities and provide mentorship where clinical, educational, and scholarly excellence is maintained by recruiting, retaining, and maximizing the talents of a diverse group of individuals.
We firmly believe that the workplace culture that is a strong advocate of diversity and inclusion has more employee satisfaction and higher productivity. The mix background of our department with a diversity of thought
helps bring a fresh set of eyes and innovative ideas. This creates an opportunity for our trainees to attain a better and well-rounded training experience.
Another goal of our committee is to address and educate microaggressions in which indirect, unintentional or subtle assumptions are made about others' ability based on one's identity. Despite being unintentional most of the times, these "micro" aggressions can have "major" life-changing physical and psychological impact.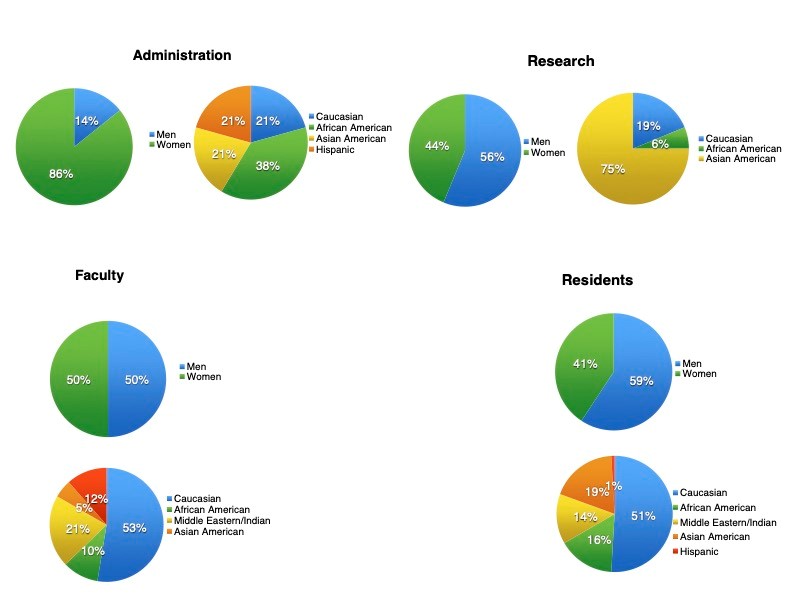 Today, we celebrate our vision by boasting the fact that Department of Anesthesiology is one of the most diverse department in the Medical School as illustrated in the pie charts above and we have faculty, residents and anesthesia providers from all over the world.