CPM Core Facilities
The Center for Perioperative Medicine (CPM) has several core facilities to provide its members with specific services. The following cores are already established or currently being established:
Immunology Core
Director: Cynthia Ju, PhD
This core provides members with access to state-of-the-art flow cytometry and other aspects to support the investigation of inflammatory pathways, and the contribution of innate or adaptive immunity towards organ protection.
Histology Core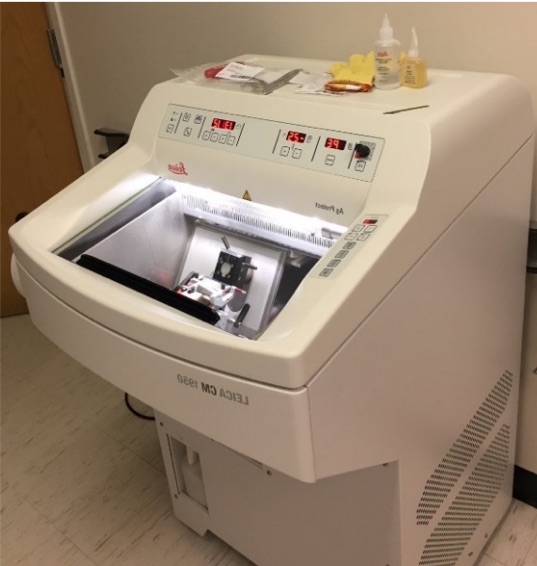 Director: Xiaoyi Yuan, PhD
This core will allow Members of the CPM access to histologic studies of organ injury. Histologic slides of different organs can be processed, stained and assistance with quantitative/qualitative analysis will be provided.
Cell and Tissue Imaging Core
Director: Meng Wang, PhD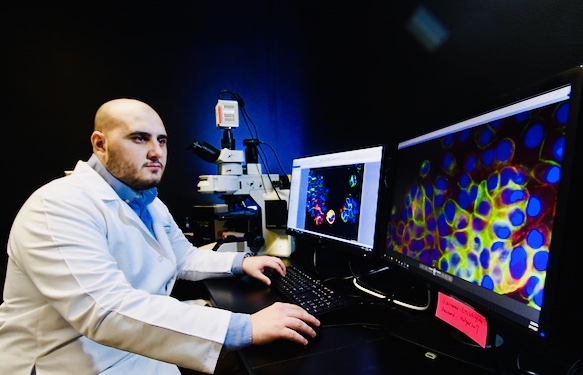 This core will provide members with access to advanced microscopy and live cell imaging to study the cell response and cell-cell interaction during organ injury. Both cell and tissue samples can be visualized by conventional microscopy and confocal microscopy. Live cell cultures can be visualized by state-of-the-art live cell imager.
Molecular Analysis Core
Director: Michael Blackburn, PhD
This is an established core which is part of a PPG that houses a high-performance liquid chromatography to enable the assessment by HPLC of known inflammatory mediators. This core is available to center members.
Genetic Mouse Model Core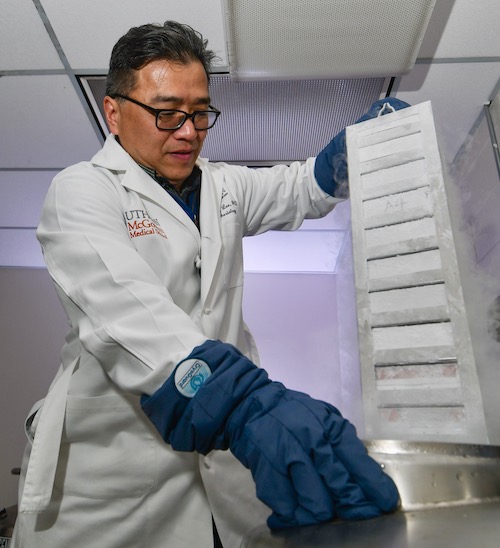 Director: Xiaoyi Yuan, PhD
This is an established core which is part of a PPG. The core consists of a large library of mice with genetic deletion of genes important in organ injury (over 80 mouse lines). In addition, the core is supported by a very experienced animal colony manager who is an expert in mouse breeding and mouse genetics. The core includes knockout mice, transgenic mice with floxed gene alleles, a library of transgenic Cre recombinases mice, and transgenic reporter mice. These mice are available to members of the CPM, and assistance with the establishment of novel mice with global or tissue-specific gene deletion will be provided.
Experimental Models of Disease Core
Members of the center are experts in distinct experimental models of acute organ injury that affect the lungs, kidney and liver. Their expertise in establishing models of disease will be provided to other members and collaborators.
Biobank Core
Through our collaboration with the Pulmonary Center of Excellence Biobank, we have access to normal and diseased lung tissue in addition to isolated cells. We also anticipate expanding our biobank to house other injured organs. We are currently also collecting human samples from kidneys and livers experiencing ischemia and reperfusion injury to be used in proof-of-principle studies.