OB Anesthesia Research Study Published
---
---
Congratulations to Obstetric anesthesia for their research study published in Anesthesia and Analgesia January 2023 issue!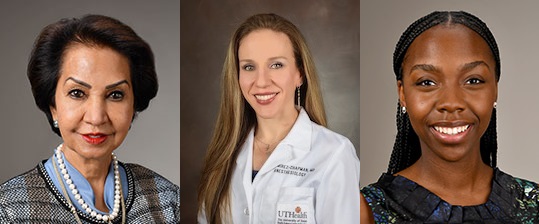 The study, Postcesarean Analgesia With Epidural Morphine After Epidural 2-Chloroprocaine: A Randomized Noninferiority Trial, is published in the Anesthesia &Analgesia 136(1):p86-93 January 2023 issue.  This study was the result of the Research Time Award that was granted to Dr. Linden Lee. Contrary to previously published studies, that Duramorph was ineffective after Epidural Chloroprocaine for post- operative analgesia, Drs. Linden Lee and Maya Suresh, believed that their clinical experience showed otherwise and believed the timing of redosing with local anesthetic was critical.  That is how the idea for this research was conceived.
Drs. Lee and Suresh had input from Drs. Ana-Lisa Ramirez-Chapman and Danielle White (OB anesthesia fellow) in the design of the study, recruiting patients and conducting the study, preparation of the manuscript and ensuring that we were following the proper research ethical guidelines were followed. UT Health medical student Monica Lu, participated in gathering the data.  Dr. Xu Zhang assisted with the statistics.
---