Nominate for the Women Faculty Forum Excellence Awards
---
---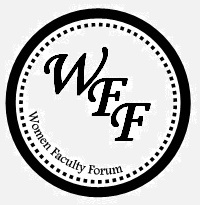 The Women's Faculty Forum (WFF) and the Office of Administration and Faculty Affairs are accepting nominations for the Women's Faculty Forum John P. and Kathrine G. McGovern Distinguished Faculty Excellence Awards through Dec. 2.
The WFF Excellence Awards recognize outstanding contributions made by women faculty at McGovern Medical School in research, education, and/or clinical service. Awards consist of two Rising Star awards, an Excellence in Research award, and an Excellence in Clinical Service Award.
Criteria for the WFF Excellence Awards are:
Educational Activities – Student and peer evaluations, innovation and development of teaching tools and courses, published works in teaching, and mentoring activities.
Research Activities – Peer recognition, productivity and publications, competitive external grants, and innovation.
Clinical Activities – Outstanding contributions to patient care; promotion of clinical knowledge; leadership in medicine; local, national, and international recognition; leadership in clinical improvements; professionalism; and excellence in practice management.
Nominations are due by Friday, Dec. 2. Nomination packets must include a nomination or cover letter (nominations for the senior research and clinical categories should emphasize accomplishments within the category); a current CV; and two letters of support with at least one coming from within UTHealth Houston. Individuals may apply directly without a nomination.
To nominate an individual, send the required information to ms.wff@uth.tmc.edu.
The Women's Faculty Forum was established to provide advocacy on behalf of the women faculty at McGovern Medical School and to provide networking and professional development opportunities. The organization recognizes and supports women through its annual awards program, career development offerings, and educations events.
---