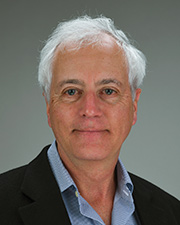 I'm pleased to introduce the latest annual IMMpact report for The Brown Foundation Institute of Molecular Medicine for the Prevention of Human Diseases (IMM). The IMM is a stand-alone research institute that is embedded within McGovern Medical School. The IMM mission is to deliver translational outcomes from research in molecular medicine that benefits patients. Inside the report you will find in-depth articles on four of our faculty and highlighted donors, plus an account from each IMM faculty member describing their research programs and recent progress.
There are many metrics that can be used to define research and institutional success, including grant funding, scientific publications, spin-off companies, and the capacity to recruit and retain stellar scientists from around the world. By all these metrics the IMM excels; I am especially pleased to report, that once again IMM faculty had remarkable success in garnering new grants from the National Institutes of Health, Department of Defense, Cancer Prevention and Research Institute of Texas (CPRIT) and other extramural funding agencies. Over the financial year just ended, our new grants and contracts matched last year, which was a best ever for new funding, capping increases in our extramural grant funding for each of the last 7 years. It is a testament to the outstanding quality and creativity of our scientists that the IMM remains so successful in attracting research funds. Among the many grants our faculty secured this year was a large $6M grant from CPRIT that was awarded to Dr. Jim Liu and his colleagues in the Center for Translational Cancer Research. This CPRIT grant is designed to help cancer researchers from all around Texas take advantage of unique expertise at IMM to progress biological therapeutics through early pharmacological evaluation. One example of such biologics is antibody-based drugs that are used to treat cancer, which will be the topic of the IMMpact symposium this year.
Nevertheless, full implementation of our mission remains heavily dependent on attracting support from alternative sources, including research charities and foundations, industry collaborations, and, most importantly, the continuing generosity of our friends and donors. Such funding is critical to allow our faculty to start innovative new projects and generate preliminary results that will in turn lead to new grant proposals. In this context, we are as always deeply appreciative of the strong work and dedication of the IMM advisory council, which plays a key role in the continued growth and development of the IMM. This year John Macdonald has stepped down as chair of the council after 3 years of stellar service, and we welcome Alan Baden in his stead.
This brings me to our annual IMM symposium: An illuminating and entertaining evening where you can hear exciting research stories directly from our faculty and discuss the implications for the future of medicine and health care. We had to cancel the symposium in 2020 at the start of the COVID pandemic, and for similar reasons did not hold one in 2021, but with vaccinations and boosters now widely available and case numbers dropping fast as I write these introductory comments, we will be going ahead with the 2022 symposium. This will be held at IMM on April 29, and will feature two talks on how antibody-based drugs fight cancer. If you want to hear more about this state-of-the-art technology and how IMM researchers are at the forefront of this emerging field of cancer research and treatment, please attend the symposium. The talks will be followed, as in years past, with a reception in the Dr. J.T. Willerson Discovery Hall. Full details can be found in this IMMpact report. I look forward to seeing you all there.
John Hancock, MA, MB, BChir, PhD, ScD
Executive Director, Institute of Molecular Medicine
John S. Dunn Distinguished University Chair in Physiology and Medicine
Request full IMMpact Report pdf