Medical Student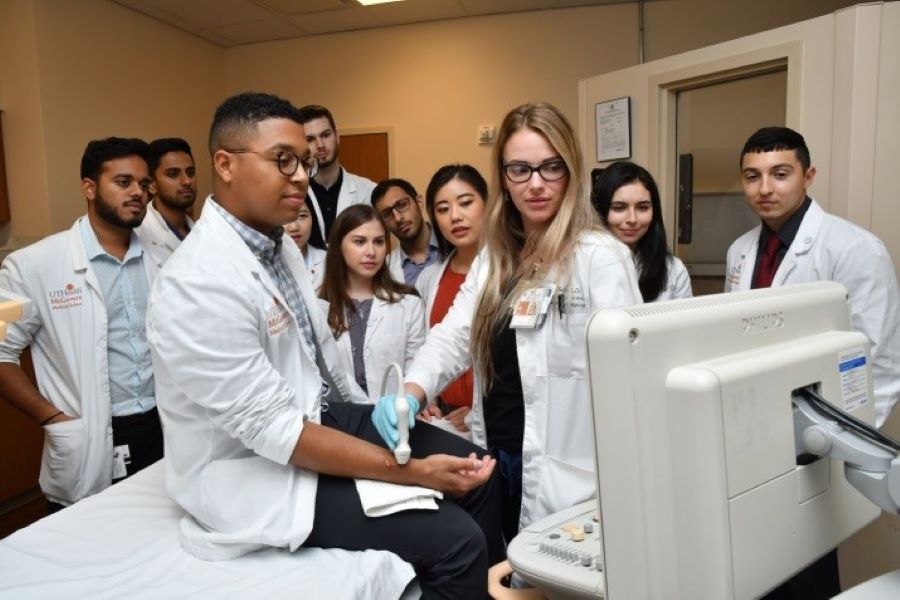 Welcome to the department of diagnostic and interventional imaging. Our goal is to incorporate various facets of radiology into medical school education.  Imaging is an integral part of all medical specialties. We truly believe that it is imperative for all medical students to understand imaging in order to effectively and efficiently care for patients.
We invite students to explore and pursue opportunities in radiology. Students can get involved in day-to-day activities of the radiology department and better understand the role of radiology in interacting with multiple specialties. This exposure will be both in an inpatient and outpatient setting. Opportunities will also be available to partake in research and other teaching activities of the department. We will be able to foster your interest in radiology is a career as well.
We hope this will encourage your interest in imaging and its role in the management of your patients. Please feel free to contact us at the Radiology Department or stop by anytime! Our doors are always open to students!

Manickam "Nicks" Kumaravel MD
Radiology Course Director
Contacts
Radiology Medical Student Education Coordinator
Verlincia Williams
Tel: 713-704-4649
Fax: 713-704-1596
Manager
Girija Rajakumar
Tel: 713-500-7702
Fax: 713-500-7710
Radiology Medical Student Education Coordinator
Reema Budhwani
Phone: 713-704-1787
Fax: 713-500-7710