Student Resources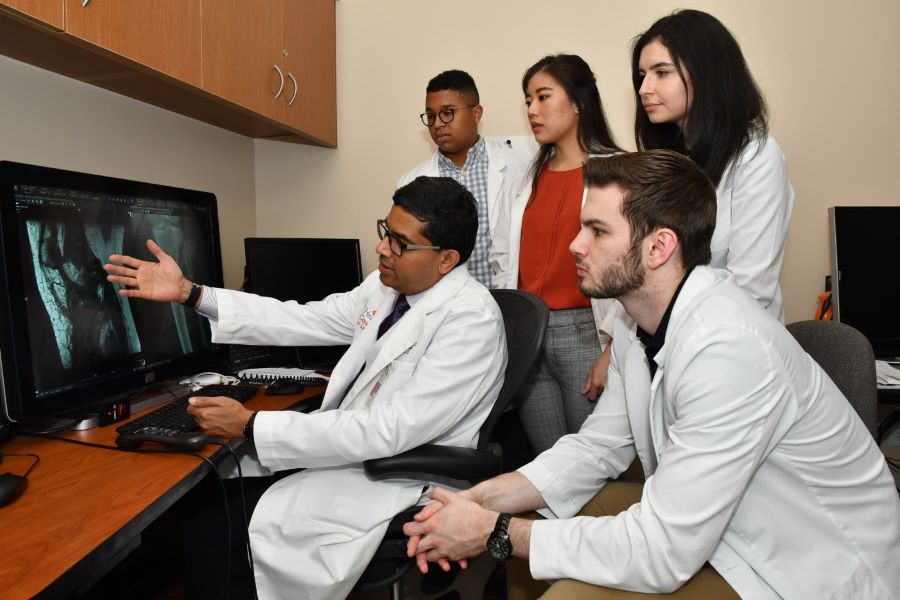 Students contemplating residencies in Diagnostic or Interventional Radiology (Imaging) must have a sound basis of anatomic, pathologic, and physiologic knowledge.
Your third and fourth-year elective planning should include radiology. Your subspecialty radiology electives should be taken early on in your senior year so you can obtain a letter of recommendation prior to November 1.
If you are considering a particular radiology residency program in a different institution, an elective in radiology at that institution may enhance the candidate's application.
Come to the "RIG – Radiology Interest Group" meetings and listen to speakers talk about this specialty.