Patient Publications
---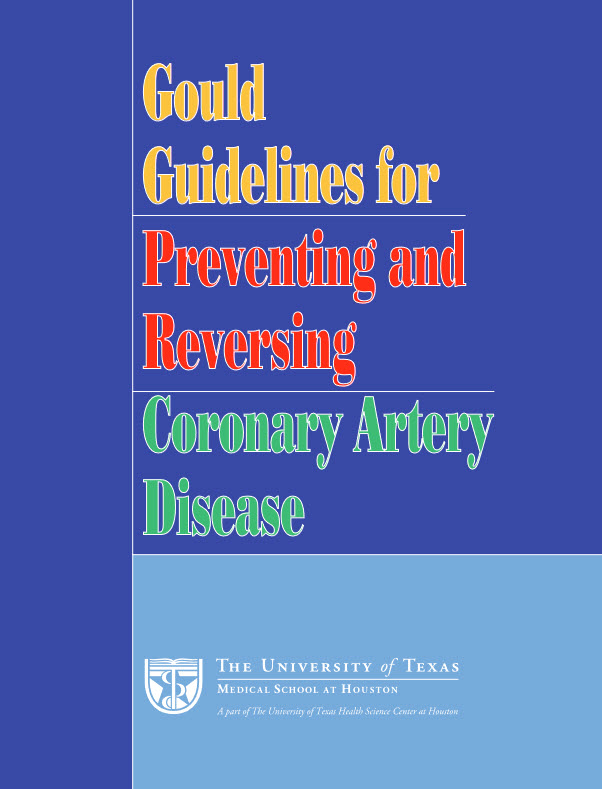 Gould Guide for Preventing & Reversing Coronary Artery Disease
This brochure describes coronary artery disease, how it develops from a slight cholesterol build up in the walls of the coronary arteries to a sudden heart attack without prior warning symptoms.
---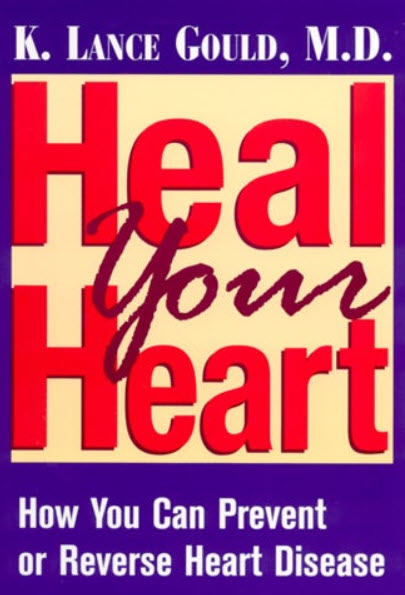 Heal your Heart
Introducing a book that may help save your life.
From one of the leading experts in vascular and coronary heart disease, K. Lance Gould
Easy food plan for weight control and vascular health
Simple steps for preventing heart attacks and strokes
Integrates lifestyle, food, exercise stress with modern medicine
First program to reverse vascular disease
Prevents bypass surgery and balloon dilation in most people
Hi tech – "seeing" early problems before heart attack
Endorsed by national leaders – Dr. Red Duke, Charles Schwab
Praise for Heal Your Heart
"Being number one financially but ignoring your heart is not a good investment. Heal Your Heart provides the guidelines and due diligence for preventing or reversing vascular disease in the stressed executives of the financial industry. Be successful and healthy." – Charles Schwab
Heart and vascular disease continue to be major killers, but such does not have to be the case. Heal Your Heart tells how to prevent this unnecessary tragedy. Get a copy, read it, and make it a part of your healthy life. Then give a copy to your ten best friends." – James H. "Red" Duke, MD
"Dr. Gould's . . . ideas have been ten to fifteen years ahead of their time. The breadth of [his] knowledge is astonishing: . . . from positron emission imaging and quantitative coronary angiography to medical economics and office practice of reversing heart disease – each step is innovative, logical, carefully validated, and crosses sub-specialty boundaries. Lance Gould has had not one but several great ideas, and the intellect, courage, and tenacity to validate them from concept to clinical application." – Ward Casscells, MD, McGovern Medical School at The University of Texas Health Science Center at Houston (UTHealth) and Memorial Hermann Hospital, and James T. Willerson, MD, then President, UTHealth, and editor, Circulation.
About the Author
K. Lance Gould began his research on coronary artery disease in 1969. He is professor and founding director of the Weatherhead PET Imaging Center for Preventing and Reversing Heart Disease and has served as director of the Division of Cardiology at the University of Texas Medical School in Houston. Dr. Gould is the author of the first textbook on quantifying coronary artery narrowing, coronary blood flow, and cardiac PET imaging.
---