Electrophysiology Fellowship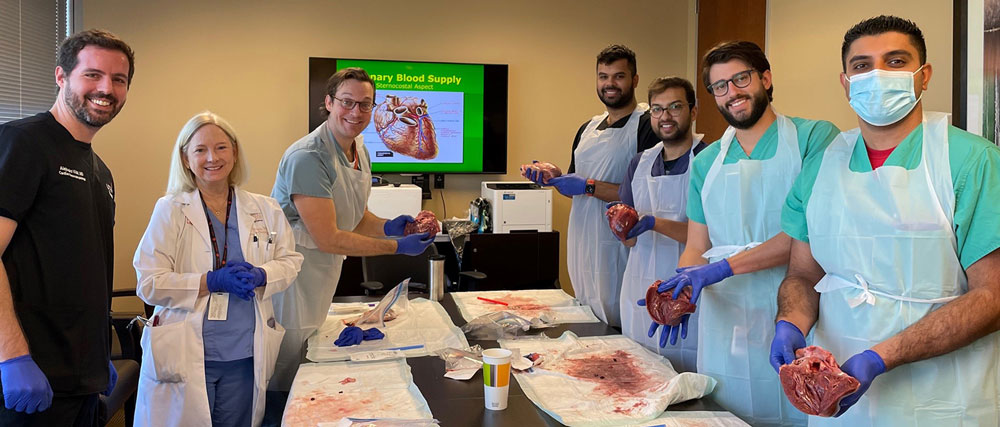 Program Description:
The two-year Clinical Cardiac Electrophysiology Fellowship at the McGovern Medical School at the University of Texas Health Science Center, Houston provides comprehensive training in the basics and practice of cardiac electrophysiology, complex mapping and ablation procedures, device implantation, device extraction and resynchronization, therapy device implantation and troubleshooting.
Fellows actively participate in a high volume of mapping and ablation procedures for supraventricular tachycardias, atrial fibrillation, ventricular tachycardia and ventricular fibrillation . In the course of training fellows gain significant experience in advanced mapping and navigation systems, as well as new therapy, techniques and devices.
This advanced fellowship is a two-year accredited training program. The didactic program features twice weekly conferences in analysis of complex electrogram analysis, device troubleshooting and general electrophysiology curricular lectures in interactive formats. Additionally, fellows analyze and review current EP literature in a monthly journal club.
Accreditation:
The Clinical Cardiac Electrophysiology Fellowship at McGovern Medical School fulfills the training requirements as defined by the American Board of Internal Medicine. The program is accredited by the Accreditation Council for Graduate Medical Education (ACGME). Our graduates are eligible to take the subspecialty Clinical Cardiac Electrophysiology Certification Exam offered by the American Board of Internal Medicine.
For more information on this training opportunity: 
---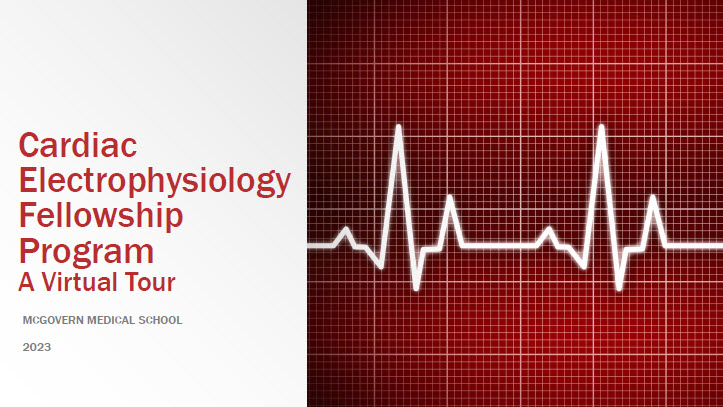 Cardiac Electrophysiology Fellowship Program: A Virtual Tour