T32 Trauma Research Fellowship Program
The University of Texas Health Science Center at Houston (UTHealth) is currently seeking postdoctoral candidates for a National Institute of General Medical Sciences (NIGMS)-funded T32 research fellowship in the following research areas:
TBI
Resuscitation & Hemorrhagic Shock
Burns
Cell Therapy
Inflammatory Consequences & Organ Dysfunction
These are two year fellowships devoted to clinical or translational research. UTHealth and its primary clinical site, Memorial Hermann – TMC, are located in the heart of the Texas Medical Center in Houston, the largest incorporated medical center in the world. UTHealth's Trauma Research Training Program was created in 1988, and over the last 25 years, multidisciplinary faculty have successfully mentored residents and postdocs to become competitive, productive, and independent clinical researchers.
**Appointments are made for a term of one year with the possibility of renewal for a second year pending satisfactory progress.  Payback obligations are required if the recipient leaves the training program after one year.  Refer to the NIH Grants Policy Statement on Payback or NRSA Payback Agreement for more information.
---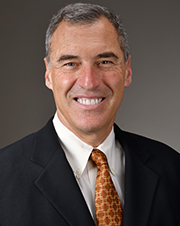 Charles S. Cox, Jr, MD
Program Director
"The T32 training program in trauma and burn research is designed to provide the post-doctoral trainee with a firm foundation and background in injury research. There is a broad and diverse portfolio of laboratories, programs and investigators that support the trainee in their pursuits.  The end result should be a trainee who can formulate and answer critical questions that pertain to trauma/burns/critical care."
– Dr. Charles S. Cox, Jr
---