Our Program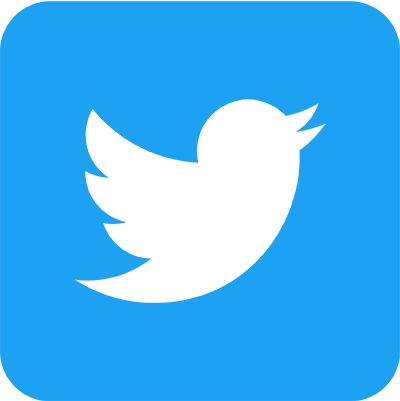 To follow our Department's latest activities and publications, please follow us on
Twitter @UTHUrology
.
Teaching at McGovern Medical School is done at the "bedside" or in a more formal setting. Both methods are useful, but there is no substitute for broad supervised clinical exposure or bedside teaching. As a result of clinical teaching and exposure, the resident scholar is expected to gather appropriate information, collate and process data toward a working diagnosis, explain the pathophysiologic processes underlying the diagnosis, disease, or injury, and formulate a treatment plan.
These basic skills in patient care must be mastered before surgical and other technical skills can be effectively utilized for the benefit of patients. It is the philosophy of the McGovern Medical School program that the surgical operation is less important than the reason(s) why the operation is done and knowledge about the disease the operation is intended to treat. Treatments change, disease processes do not.
Didactic teaching takes place in conferences at Memorial Hermann-TMC and MD Anderson in conjunction with resident and faculty personnel whose primary duty location is other than those two facilities. Residents and faculty are expected to attend.
---
PGY-1
First-year residents will receive an introduction to patient care, critical care medicine, and pathways and technical skills of critical care. Supervised in a university hospital setting at Hermann Hospital, LBJ Hospital, and M. D. Anderson Cancer Center, residents will be exposed to the general surgery program and subdisciplines such as cardiovascular surgery, neurosurgery, renal transplant surgery, general surgery, trauma surgery, medical and surgical ICU care and procedure rotations. An introduction to surgical operating room techniques, basic patient evaluation, differential diagnosis, recognizing the "sick" patient, recognizing surgical complications, techniques of intravenous and arterial access and monitoring, and respiratory support and management will provide residents a backbone to surgical patient care as well as an electrolyte/nutritional management and hemodynamic monitoring. Residents will master the "introduction to mastery of hospital systems" related to patient care, vagaries of function of the inpatient floors, laboratory, radiology, and cardiology areas, anesthesia, and the various other services with which interaction occurs.
By the end of the year, the resident should be able to provide basic and intensive care in the institutional environment where that care takes place easily and confidently and in judgment of his or her supervisors competently.
PGY-2
The junior urology resident has several sources of teaching available to them including faculty, staff, senior residents, and clinic personnel who are well-versed in outpatient urology with rotations at Hermann Hospital, LBJ Hospital, and MD Anderson. By the end of Year 2, the resident will have a good working knowledge of urology including evaluation of patients in clinic, onwards, in the ER, and a consultative situation. Surgical skills will include scrotal/inguinal surgery, endoscopic diagnostic, and surgical procedures under supervision. Surgical exposure for extirpative surgery including kidney, bladder, prostate, and scrotal contents. Surgery for incontinence and reconstruction should be well understood as to goals, outcomes, complications, and follow-up. Basic information and skills to base surgical practice, pre and post-operative care, goals of treatment pathophysiology of common and exotic diseases and complications. Surgical assisting will be an important skill which will help in the later stages of surgical training.
PGY-3
Rotations for the third year resident will reside at Hermann Hospital for Urology and Transplant and MD Anderson Cancer Center. PGY3's will mature and develop his/her own urologic knowledge and ability with sufficient background information in the initiation of clinical research projects in outcome studies, incident studies, or case reports. Rotations at Hermann should produce gradual assumption of primary consult responsibility; growth in surgical skills, particularly in complex incontinence surgery including slings, myomectomy, augmentation and associated gynecologic conditions treated surgically. Operative experience demands thorough, basic knowledge of the condition being treated, and the ability to identify the unusual and usual problems associated with these conditions themselves as well as their treatment. Gradual assumption of responsibility for telephone contact with patients, for the teaching of allied health staff and junior residents and students is expected at this level. Case presentations at conference should reflect basic knowledge, knowledge of the specific case presented, and overall facility with the process of case presentation. Residents at this level will be called upon to interact with the presenting residents (i.e. to solve the case).
With improvements in intern rotations and scheduling, new opportunities are now available for more senior residents, including the PGY3's rotating at Memorial Hermann Hospital during two separate 2-month rotation blocks. The rotation now includes 2-3 designated research days per week. The PGY3 is responsible for making the weekly coverage map and in doing so is able to prioritize bigger, more complex surgeries while still maintaining protected research time on the Memorial Hermann Hospital rotation.
PGY-4
Rotations in Pediatric Urology, Christus St. Joseph Hospital, and MD Anderson Cancer Center require the senior residents a great deal of background information, well-developed surgical skills, diagnostic ability, judgment.
Pediatric Urology:
The pediatric urology rotation is designed as a mentorship model. The program consists of one UT Houston PGY4 and one visiting resident from Houston Methodist. Each resident covers the clinics and ORs of one senior attending at a time. Additional cases are brought by the junior faculty for an average of over 3 OR days per resident per week. Residents participate in all aspects of care from diagnosis through post-operative care. Cases are diverse in nature and range from minor (i.e. circumcision, orchiopexy, hypospadias, etc.) to major (i.e Mitrofanoff creation, pyeloplasty, nephrectomy etc.). Residents are expected to function independently for minor cases and be involved in key portions of major cases by the end of the rotation. Additionally, the responsibility of running the service will fall on the PGY4.
Christus St. Joseph Hospital:
This rotation at a private hospital is designed to allow the resident to improve his/her surgical skills. It is a different exposure than they receive at other hospitals. The level of responsibility provided to the urology residents at St. Joseph's is similar to that of chief resident. The extent of the resident's role with each of the attending physician varies according to expectations of these positions. The residents round on all the patients and are not to serve in lieu of the attending physician.
Call for the ER at St. Joseph's to assist Urology faculty with assessment and treatment of patients in addition to regularly scheduled call for PGY4's will reside and will be carefully supervised by Dr. John Bertini, academic Chief responsible for evaluation and monitoring activities during the resident's rotation. It should not be interpreted as a surgery rotation only, but to bring knowledge and skills into focus in an excellent community hospital. Excellence in a variety of hospital settings is the ultimate underlying goal.
MD Anderson Cancer Center:
PGY4's responsibilities at MD Anderson are increasing commensurate with the resident ability. Faculty have made a great effort to increase the surgical responsibilities for the resident assisting on major cancer operations. Combined with this is the responsibility for pre-and post-operative care for the patients at this level of training. Continued participation in clinic provides a continuity of care involved of patients both before and after surgery. Rotations have been invaluable for the maturation of the surgical training of the residents before their chief resident year.
PGY-5
Rotations as a chief resident will be at M. D. Anderson Cancer Center, LBJ Hospital, and Memorial Hermann Hospital.
MD Anderson Cancer Center:
Chief resident at M. D. Anderson Cancer Center serves in the same capacity as the oncology fellows. They are assigned a teaching service. In the role, they are responsible for the care of all the patients assigned to this service. The resident first assists with the faculty on all the patients operated on this service. They are responsible for directing the care and coordination of the activities of the junior residents on this service. Rounds are made twice daily, chief residents are expected rapid progression to the level where they can function independently. Chief residents are involved in conferences at M. D. Anderson including didactic conference and Journal Club and are expected to have completed the independent research mentored by the M. D. Anderson faculty.
LBJ General Hospital:
The chief resident is responsible for the service at LBJ and supervise the junior resident who is on the Urology service. Although their is close faculty supervision, the residents have taken a more active role as the provider for the patients. It is expected that a increase of responsibility leads the resident to assume a more active role in the decision making process for pre- and post-operative management. Residents should demonstrate independent clinical activity, respective evaluation, diagnostic formulation, and pre-and post-operative care.
Memorial Hermann Hospital – TMC:
Chief residents run the adult service at Memorial Hermann and directs the residency staff. They are responsible for the coordination of all clinical care, inpatient and outpatient, and consultative. He/she is expected to be present in clinic when not in the operating room, as well as make twice daily rounds with staff and faculty. Details for patient care, scheduling, follow-up for inpatients are his/her responsibility. PGY5's function independently, anticipating problems and complications, consulting with the attending, and providing exemplary care for patients by themselves with staff. Understanding of the Urologic disease completely and to be able to recognize it and to treat all of it.
For further information, please contact us:
Ann Marie Thompson
Urology Residency/Fellowship Program Manager
6431 Fannin Street | MSB 6.018 | Houston, Texas 77030
713-500-7337 or
ann.marie.l.thompson@uth.tmc.edu