Residency Roster
---
PGY-5 Class
---
Kyle Blum, MD
Kyle completed his undergraduate studies at the State University of New York at Geneseo and graduated medical school from St. Georges University. With a keen interest in translational research, Kyle went on to complete a Masters in Biomedical Research and a two-year Urologic Oncology Research Fellowship at Memorial Sloan Kettering Cancer Center in New York City prior to joining UTH.
---
David Tuke, MD
David went to undergraduate at the University of Delaware, while working part-time at a pharmaceutical company in the Neuroscience Dept. After graduating in 2007, he worked for a year in the lab at the Biology Dept at the University of Delaware working on a project focusing on repairing damaged joints. He then moved on to a small Biotech company producing Biological Warfare detection assays as part of a DoD contract. He subsequently was accepted to Jefferson Medical College in Philadelphia, PA and was granted a full scholarship through the military. Upon graduation in 2014, he completed an intern year in General Surgery at University of Pennsylvania and went on to fulfill his commitment to the military. David spent four years as a Flight Surgeon in the Air Force Special Operations Command and was stationed in both New Mexico and the United Kingdom. He separated from the military in 2019 when he started residency at UTH. David has focused his energy on Quality Improvement projects to better delivery of care.
---
Leyla Akhverdiyeva, MD
Dr. Leyla Akhverdiyeva earned her undergraduate degree in Molecular Genetics and Russian Studies from University of Rochester in 2014. Prior to entering medical school, she worked as a Clinical Research Coordinator at Baylor College of Medicine. She graduated magna cum laude with her medical degree from University of Texas Medical Branch at Galveston in 2019. During that time, Dr. Akhverdiyeva conducted sarcopenia research in her local geriatric community. She is passionate about surgical education and quality of life outcomes. Outside of the hospital, she enjoys playing the piano, spinning and training her active Jack Russell Terrier.
---
PGY-4 Class
---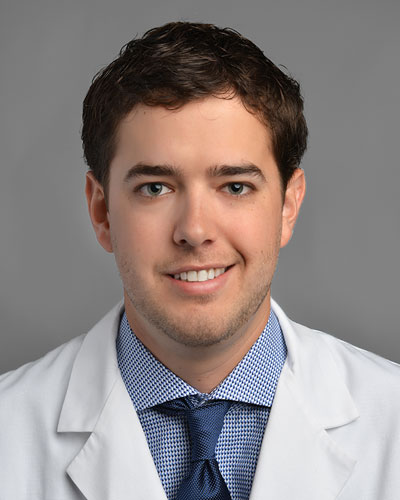 Alex Leonard, MD
Dr. Leonard was born and raised in Punta Gorda, FL. He attended the University of South Florida in Tampa where he earned a bachelor's degree in chemical engineering and a master's degree in biomedical engineering. After having a quarter-life crisis, he decided he wanted to become a physician, crammed for the MCAT, and was fortunate enough to get into medical school at the University of South Florida Morsani College of Medicine. Outside of the hospital, his interests include watching and talking sports (football, soccer, hockey, pretty much any sport out there), golfing, aviation, and reading about history.
---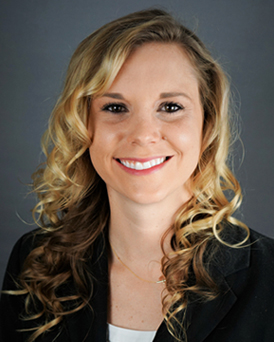 Dylan Supak, MD
Dr. Supak graduated summa cum laude from Louisiana State University and competed in two Women's College World Series. She then returned to Texas to pursue her dreams of becoming a physician at McGovern Medical School. She found a passion for urology here and was fortunate enough to stay at McGovern for residency. In her free time, she enjoys running the bayous, spending time with her family, and cooking for friends.
---
PGY-3 Class
---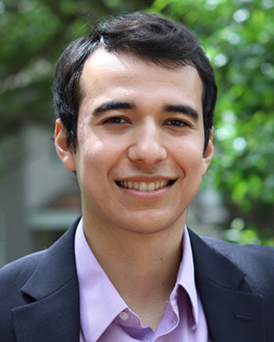 Skyler Howell, MD
Skyler grew up in San Antonio, TX and graduated from the University of Houston where he studied biomedical science and medical humanities. During his time at McGovern Medical School, he fell in love with urology and was delighted to stay at UT for training. He is interested in all aspects of urology and improving quality of life for patients. His hobbies include learning about history and economics, listening to metal, and swimming.
---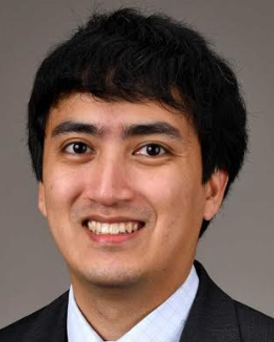 Stephen Palasi, MD
Dr. Palasi was born and raised in Houston, Texas. He graduated from Rice University where he earned a bachelor's degree in chemical engineering. After spending a year in the oil and gas industry, he decided to pursue a career in medicine. He attended McGovern Medical School prior to starting his urology residency. Outside of medicine, he enjoys writing, board games, and playing his electric bass.
---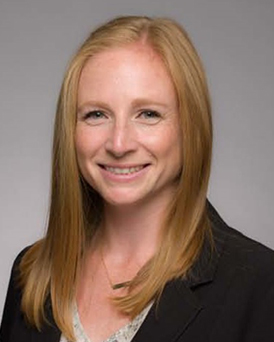 Hannah Slovacek, MD
Dr. Slovacek is a native Texan, born and raised in Austin. She was recruited to play softball at Georgetown University in DC and later spent 4 years in Chicago, graduating cum laude from Loyola University Stritch School of Medicine. She was excited to hang up her snow boots and come back to Texas for residency at McGovern. Her hobbies are sports, exploring new restaurants with friends, and spending time on the water.
---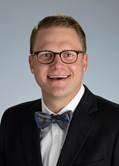 Peter Sullivan, DO
Peter graduated from Oklahoma State University Center for Health Sciences College of Osteopathic Medicine. He is a general anesthesiologist focusing on major abdominal, transplant, vascular, and pelvic surgeries. His interests include perioperative surgical care innovation, ERAS implementation, regional anesthesia, anesthesia for urologic procedures, abdominal transplant, and resident education. Hobbies and interests are running, triathlon, golf, tennis, skiing and reading.
---
PGY-2 Class
---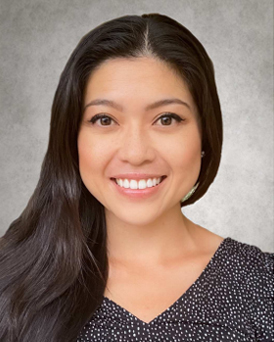 Shannon Leung
Medical School: Virginia Commonwealth School of Medicine
Undergraduate: University of California Los Angeles
Shannon was raised in Orange County, CA then attended UCLA and VCU School of Medicine. She is very proud of her Chinese heritage, is fluent in Cantonese, and enjoys painting traditional Chinese watercolor and cooking Asian cuisines from scratch. She also is very devoted to health and fitness as an avid weightlifter and aspiring bikini bodybuilding competitor. Shannon is extremely excited to start the next chapter of her life in Houston, Texas!
---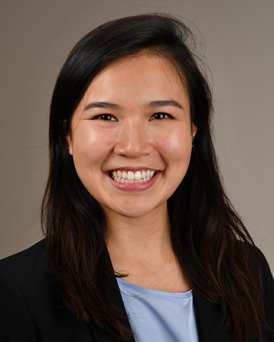 Rachel Pham
Medical School: McGovern Medical School UTHSCH
Undergraduate: University of Texas Austin
Rachel is a native Houstonian and grew up in Sugar Land. She spent a few years of her childhood in Singapore, eventually returning and graduating from UT Austin where she was a coxswain for the crew team. She couldn't stay away for too long and returned to Houston, attending McGovern Medical School. Most of her free time is spent with her 6-year-old dog, Juniper, and discovering new foods in Houston with friends and family. Rachel is excited to be staying in the city she loves, and she is looking forward to starting residency!
---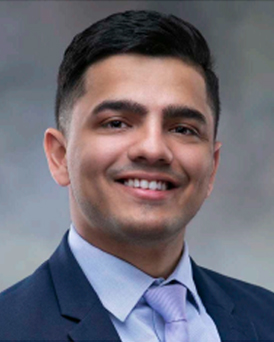 Rahul Patel
Medical School: UTHSC at San Antonio
Undergraduate: University of Texas Austin
Rahul is a native Texan, born and raised in Dallas, TX. He graduated from UT Austin where he studied biology and business foundations. Outside of medicine, Rahul enjoys Brazilian Jiu Jitsu, golf, and basketball.
---
Interns
---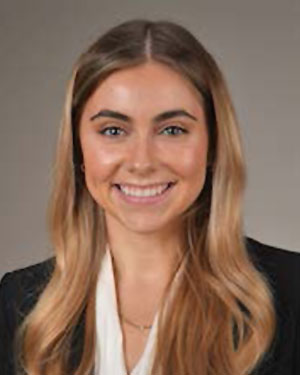 Lauren Conroy
Medical School: McGovern Medical School
Undergraduate: The University of Texas at Austin
Lauren is a native Texan and grew up in Austin. She is a very well known figure throughout our program as many of you have worked with her. She enjoys long-distance running, graphic designs and traveling. She recently decided to learn French for a long awaited trip to France after the MATCH.
---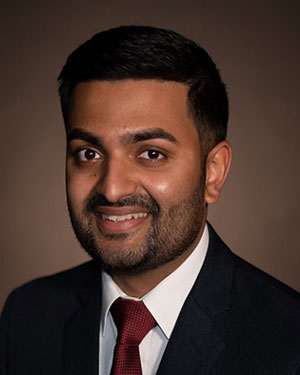 Asher George
Medical School: Texas Tech University Health Sciences Center School of Medicine
Undergraduate: Texas Tech University Lubbock, Texas
Asher was born and raised in Mesquite, Texas. He is very passionate about bass guitars and philharmonic orchestras, and his favorite piece is "Requiem" (Verdi). He's an avid autographed sports memorabilia and sports trading card collector, and loves all college/professional sports.
---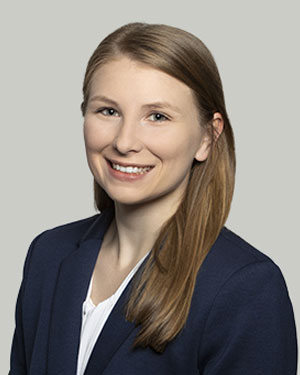 Ashley Monaco
Medical School: New York Institute of Technology College of Osteopathic Medicine
Undergraduate: Creighton University Omaha, Nebraska
Ashley was born and raised in Brewster, NY. Her favorite food is pizza, and she constantly searches for the best slice of pizza. She is very athletic and a previous division 1 athlete in Tennis. Her favorite players of all time are Andre Agassi and Roger Federer. She also enjoys distance running (recently training for the Myrtle Beach full marathon), weightlifting, and golf.
---