John Caridi, MD
Neurosurgeon
Chief, Neurosurgical Spine Division
UTHealth Neurosciences
Associate Professor,
Vivian L. Smith Department of Neurosurgery
McGovern Medical School at UTHealth
Dr. John Caridi is a fellowship-trained, board-certified neurosurgeon who specializes in spine surgery, especially complex reconstruction of adult and pediatric cervical, thoracic, and lumbar spinal deformity. His areas of expertise include complex reconstructive surgery for congenital and degenerative joint and disc disease; spinal trauma and deformity correction including kyphosis, scoliosis, chin on-chest deformity, and ear-on-shoulder deformity; revision spine surgery; resection and spinal stabilization for cancers affecting the spine; and minimally invasive spine surgery and microsurgery.
After graduating with honors from Indiana University School of Medicine, where he was inducted into Alpha Omega Alpha Honor Medical Society, Dr. Caridi completed his internship and neurosurgical residency at the University of Maryland Medical Center and R. Adams Cowley Shock Trauma Center. He then completed a one-year orthopedic fellowship in adult and pediatric spinal deformity surgery at the renowned Hospital for Special Surgery in New York City, and trained in advanced minimally invasive spine surgery at the Schoen Klinik in Munich, Germany. His neurosurgical experience combined with orthopedic spine training gives him unique expertise.
Prior to joining McGovern Medical School, he developed and directed the neurosurgical spinal deformity program for the Mount Sinai Health System in New York City. As principal investigator for numerous studies focused on improving patient outcomes, Dr. Caridi has presented his research nationally and internationally and has published his findings in peer-reviewed journals. In 2019, he was honored with the prestigious Scoliosis Research Society international traveling fellowship.
Dr. Caridi treats patients who are affected by a wide variety of diseases of the spinal column and the central nervous system. Working in concert with neurologists, physiatrists, physical therapists, chiropractors, and pain management specialists, Dr. Caridi believes in a comprehensive approach to each patient's spine needs.
While surgery may not always be necessary, if it is indicated, he is experienced in performing:
• Anterior cervical decompression and fusion
• Anterior cervical corpectomy and fusion
• Posterior cervical foraminotomy
• Posterior cervical laminoplasty
• Posterior cervical decompression and fusion
• Cervical disc arthroplasty
• Atlantoaxial fusion (C1-2 fusion)
• Occipitocervical fusion
• Vertebral column resection
• Pedicle subtraction osteotomy
• Smith-Peterson osteotomy
• Anterior column release
• Scoliosis correction
• Vertebral body tethering
• Kyphosis correction
• Spondylolisthesis correction
• Sagittal and coronal plane deformity correction
• Lumbar decompression and fusion
• Microscopic and endoscopic lumbar discectomy
• Lumbar laminectomy for stenosis or Cauda equina syndrome
• Tethered spinal cord release
• Spinal tumor resection
• Intradural and spinal cord tumor resection
Collaboration with Referring Physicians
Physicians at UTHealth Neurosciences engage referring physicians in the care of their patients, keeping them informed about patient progress throughout the evaluation and treatment process. After a patient's treatment, referring physicians receive a summary and a plan for follow-up, and we encourage continued communication.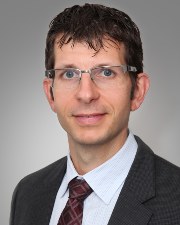 Dr. Caridi Sees Patients at:
UTHealth Neurosciences Spine Center
6400 Fannin St, Suite 2150
Houston, TX 77030
Phone: (713) 486-8100
Fax: (713) 486-8101